1. Create A HardBlock Account
First you will need to sign up for an account on HardBlock. You will receive an email from us with a link to confirm your email address. Check your spam folder if you cant see the email, or contact our support team at support@hardblock.com.au, we are always glad to help.
2. Verify Your Identity
Once you are logged in you will need to verify your identity. First click on the fund deposit button.
You will now be on our verification screen. Once you agree to the terms you should see a big 'Verify with DigitalID button'. Click the button.
A DigitalID popup window will now appear.
Choose your method of verification and provide your ID data.
After you have successfully completed verification you will go to the fund deposit page.
If you have failed verification you will be back on the verification page. You can attempt to get verified using DigitalID again, or you can contact our support team for help.
3. Deposit Bitcoin
Go to the 'Deposit Bitcoin' page.
Send Bitcoin to the provided Bitcoin address.
It will take 5 confirmations or about 50 minutes for your Bitcoins to be confirmed.
Once your account is credited it will reflect in your balance.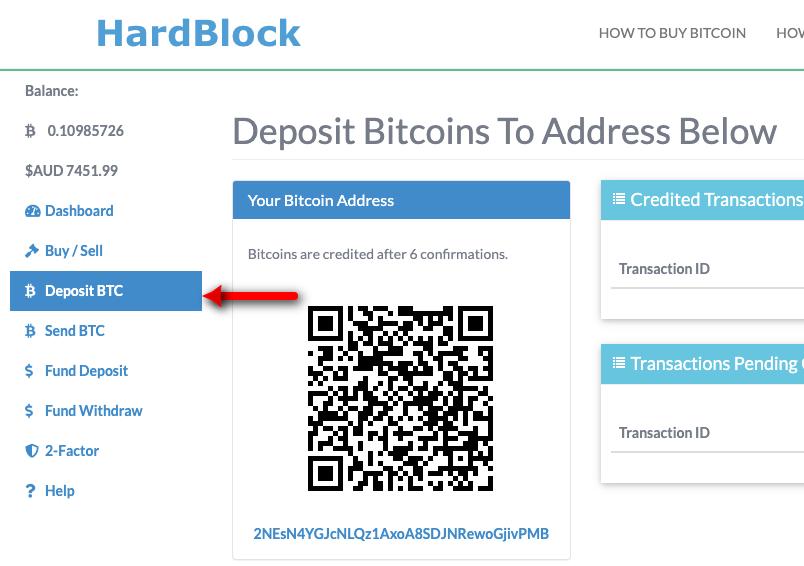 4. Sell Bitcoin!
Go to the 'Buy/Sell' page on the left navbar.
Enter the amount of Bitcoin you want to sell, create and then confirm your order.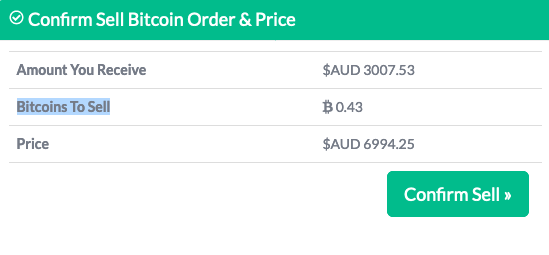 5. Withdraw AUD Into Your Bank Account
You have sold your Bitcoin for AUD. You probably want to withdraw the AUD into your bank account.
You can only transfer money to Australian bank accounts.
Go to the Fund Withdraw page.
Enter your bank details and the amount of money you want to withdraw.
Click the withdraw button and then review and confirm your request.
The money should be in your bank account within 24 hours.
Happy Trading :).